FLOOR DRAINS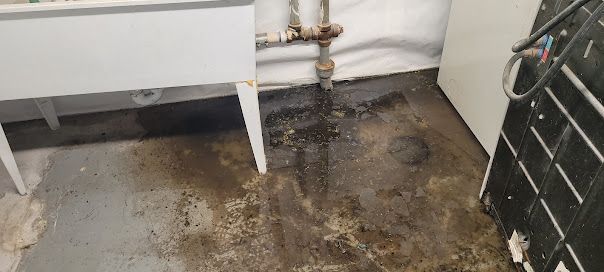 Your home is equipped with floor drains throughout the lower level of your home. floor drains can also be found in your garage, or on your patio. Floor drains have a P-trap that hold water to prevent gases from coming out. If there is an odor from one of your floor drains, pour clean water into the drain. Floor drains should always have water in them to prevent sewer gas from escaping.
Did You Know: Overuse of drain cleaners can do more harm than good to your home's plumbing. The chemicals work because they're strong. But over time, their strength eats away at your pipes. If you do use them, do so sparingly, and remember to read all the instructions – not all cleaners work on all types of pipes (i.e., PVC vs. Copper).
Typical reasons that you need to call General Rooter
Floor drain backing up when washing clothes
Floor drains back up after flushing a toilet
Floor drains bubbling or gurgling
Sewage backs up in any of your other drains
Shower drain is gurgling when not being used
If you have water coming up from any of your drains
One of our General Rooter technicians can diagnose the cause of these issues and clear your floor drains. Give General Rooter a call today at 763-634-2564 for the Minneapolis and St Paul metro area or 507-550-2564 in the Mankato area.